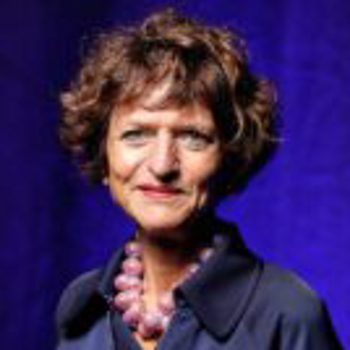 Dear Colleagues
It is my honour to assume the Presidency of EuCornea for the two-year term 2023-2024.
First, I would like to express my thanks to Georges Kymionis for his excellent stewardship of the Society through the virtual conferences of the pandemic and for his huge work launching our first successful standalone Congress in Athens last June.
EuCornea was founded in 2010 by European ophthalmologists with the vision of making the Society the European representative for medical and surgical cornea specialists.
It is my duty and my pleasure to assume the challenges facing EuCornea and all professional Societies in these difficult times. As the first woman to take on this office I deeply wish to inspire a renewed energy to all our activities.
The mission of my Presidency is to provide new and innovative educational opportunities to our members and to the global community of cornea specialists. Along with my colleagues in the EuCornea leadership and with the support of Industry partners we have identified multiple channels of activity:
The 14th EuCornea Congress, our 2nd in person, standalone Congress will expand and build on the success of our 2022 Congress in Athens.
Develop and grow the Journal of EuCornea, our open access, peer-reviewed digital journal
Building on our success in providing independent medical education on treatments for Ocular Surface Disease we will partner with Industry to provide multi supported online interactive education programmes on topics of interest to all our community.
Your support, suggestions and ideas are very welcome. I look forward to working with you all.
I can be reached at eucornea@eucornea.org
Very best wishes
Béatrice Cochener-Lamard