Combined surgical techniques for the management of corneal and IOL complications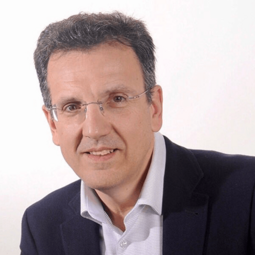 George Kymionis is currently Professor of Ophthalmology at the University of Athens. He has also served as a Professor at the Medical School of the University of Lausanne in Switzerland (2017-2020) and he has been elected President of the European Society of Cornea and Ocular Disease Specialists (2020-2022).
He described several innovative corneal surgical techniques that have been published in international journals such as the combination of transepithelial phototherapeutic keratectomy (Transepithelial Phototherapeutic Keratectomy, t-PTK) with Corneal Collagen Cross-linking (named "CRETAN PROTOCOL") in patients with keratoconus, the insertion of silicone oil intra-stromally for the treatment of symptomatic bullous keratopathy, the intracorneal drug delivery, corneal tattooing and corneal biopsy using femtosecond laser techonology. He has more than 320 publications and more than 12000 citations.